Celebrate Banned Book Week With Adorable Yet Questionable Pigs
October 3, 2012 § 43 Comments
Happy Banned Book Week! It's quite the holiday for book haters, I imagine. They probably throw big parties and use book pages as napkins.
As long as we're talking about books, allow me to introduce you to some friends of mine – a pair of piglets named Toot and Puddle. They live in a little hamlet called Woodcock Pocket. There's a whole line of kids' books dedicated to their adventures and friendship. Here they are:
Let's learn more about them, shall we?
I think they're brothers. Then again, they might be… not brothers.
They don't always wear clothes. Sometimes, when they do wear clothes, they forget pants.
They love to celebrate: birthdays, holidays, pretty weather days, you name it.
Sometimes they get the itch to travel. (Here, Toot goes to Spain and makes a new friend named Paco. I don't know what Juan and Luis are tittering about.)
Here's how I like to think of this book: What a happy pair. How nice that they find the joy in life in all seasons, all around the world. 
But in honor of Banned Book Week, maybe we should take another perspective and try to put ourselves in the shoes of people who see books as threats. Could we find a way to be offended by this book? Let's try:
Toot? Puddle? So they're named for flatulence and incontinence? And "Woodcock Pocket"? The town might as well be called Boner Village.
What exactly is the relationship between these pigs, and what kind of agenda are they pushing? Who put these pigs up to this? Why are they being so political?
Why don't they always wear pants? What's with the naked Bacchanalian forest rituals? What other kinds of nude romps are considered appropriate in Woodcock Pocket, and what message does this send young people?
What are these pigs trying to say about Spain and the Spanish people?
These spontaneously naked, sexually confused, racist, pagan, political activist pigs are incendiary, immoral role models. Ergo, this book is dangerous to children and readers in general.
Hmm. I didn't enjoy trying so hard to be offended. Did you?
Luckily, Toot and Puddle haven't been banned anywhere. Nor are they in danger of it, as far as I know. But as ridiculous as it seems, it could happen to these characters just like it happened to Max and his imaginary friends from Where the Wild Things Are or to the many other books that have been banned and challenged in libraries and schools over the years. (Hundreds of others include To Kill a Mockingbird, The Great Gatsby, and The Catcher in the Rye.) Isn't it strange — funny, almost — what some folks decide to raise a fuss about?
If they ever did get banned, I like to think Toot and Puddle would don their little turtlenecks and get in their hot-air balloon to go find Max, Scout, Atticus, and the whole banned gang and raise some hell. They might even throw a Banned Book Week naked forest party.
So this week (and always), how about celebrating great writing and free reading by picking up whatever you damn well please and reading it? Do it for pigs, mockingbirds, and wild things everywhere.
All images from Toot & Puddle, Copyright 1997 by Holly Hobbie.
* * *
In other news: Let's extend a big welcome to all the new friends who have joined us since I Miss You When I Blink was featured on Freshly Pressed. I'm enormously honored and tickled for the opportunity to meet so many new readers. Visitors new and old, your comments on the last post were hilarious. I hope you'll stick around for more fun and consider subscribing by email and following the Blink's mini-posts on Facebook & Twitter. Meanwhile, you can find lots more reader favorites on the right side of the main page over there. –> Thank you!
In yet more news: Today's post is also shared with the neat folks over at YeahWrite, a very cool site dedicated to "writers who blog and bloggers who write." Pay them a visit if you like! They're doing some really smart stuff.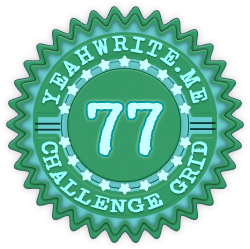 §

43 Responses to Celebrate Banned Book Week With Adorable Yet Questionable Pigs